Mentioned for the first time in 1421 as "Taverne zur Römerstraße" our hotel can look back at a long tradition for welcoming guests. Some remnants from this early time are still visible, in the form of the ceiling of one of the rooms and parts of the cellar structures.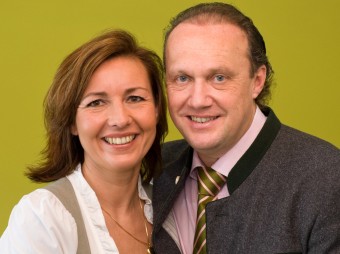 The current owner, Dr. Georg Wallner, took over the management of the hotel, better known as "Römerwirt" to the locals, in 2002. After intensive renovations he and his wife Katharina Wallner reopened the hotel in July 2003 as Hotel Via Roma****.
All rooms where renovated again in 2016 and 2017.
The hotel offers a total of 30 rooms (single rooms, double rooms, and suites).
The interior design has been done with style and elegance: each of the 30 rooms is furnished individually in a modern way but still offers plenty of comfort to feel right at home.
The Hotel Via Roma**** is located in the Nonntal district which borders the Old Town to the South of the Fortress Hohensalzburg and the Nonntal Abbey. It takes about 10-15 minutes on foot to reach the city centre and the heart of the Old Town.
At the back of the hotel we offer a large free parking area for guests and a charming garden through which the Hellbrunnerbach flows.
Our hotel offers a substantial and exquisite breakfast, hotel bar, air condition, elevator in the main building and a sunbathing area in the garden.
The closest bus stop is two houses buildings from the hotel. Bus line number 5 which serves the stop will take you from there to the Old Town and city centre, all the way to the train station and the North part of town.